07-06-2013, 03:08 PM
abshifflett
Hi I'm New


Posts: 4
Joined: Jul 2013
Reputation: 0
1986 Corvette
Decided its time to part ways with my 86. It currently has around 125k on it, I have owned the car for 5 years and have records and documentation of everything done to it since then. This car runs very strong and pulls much harder at higher rpm's, thanks to the modified intake. The car is currently located in Charlottesville, VA. $9,000 and willing to negotiate by adding some stock parts back if desired.
Exterior
Paint is 3 years old, I would give it an 8/10. It does have some defects but they are almost unnoticeable unless you know exactly where to look.
Trim line is painted body color, halo painted black along with cowl stripes.
GS replica fender flares are molded in
Antenna delete and smoothed over
All emblems replaced with GS emblems
Staggered GS Replica wheels with Nitto NT05 tires, the tires will probably need to be replaced at the end of the season
Custom removable front license plate/ camera mount
Since the pictures, the car has been lowered slightly in the rear
Window trim has been repainted black.
Big Mouth air dam- which did significantly lower temps
Interior
Custom Brushed Aluminum panels by American Hydrocarbon
Custom micro suede and cloth seats
Harness bar with 5 point harness and camera mount
Stock Seat belts are retained
Trans Temp Guage
Kenwood radio with aux and usb in the console, as well as bluetooth
Engine
Siamesed Edelbrock runners 1-1/2 inches deep, plenum and gaskets ported to match
Intake is painted black with brushed accents to match Edelbrock Valve Covers
Forced Air Induction through Air dam, unsure of the maker but seems to be a hard item to find. Includes larger ZR-1 K&N filter
Bosch III Injectors by FIC
New Biistein Z51 shocks
DRM Brake Bias Spring
Hawk HPS pads
ATE Cross Slotted rotors
Calipers painted red
Dual Cup Brake Reservoirs
ATE Super Blue Brake Fluid
Mobile 1 full synthetic
Braided Steel brake lines
A/C delete- Still have the full system if interested in reinstalling it
Recently Replaced
MAF
All relays
ECU
Transmission (Auto)- Rebuilt professionally 3 years ago
Fuel Pump and all components
Negatives
LCD is sunburnt, but can easily be repaired with polarization film
Hood and headlights are slightly out of alignment
I'm sure I'm forgetting some small things, feel free to PM me for more info or pictures of specific areas.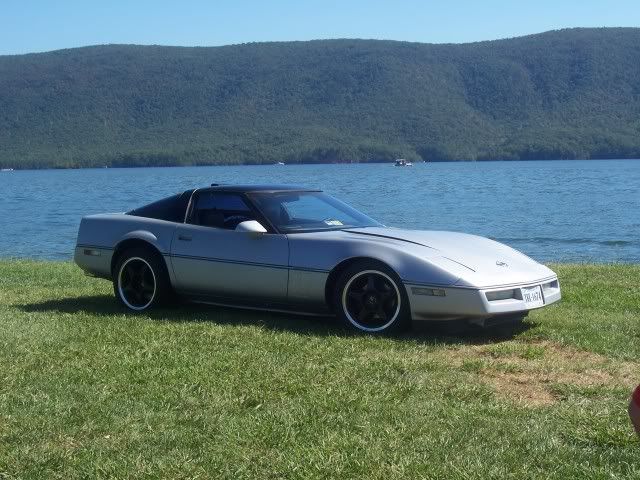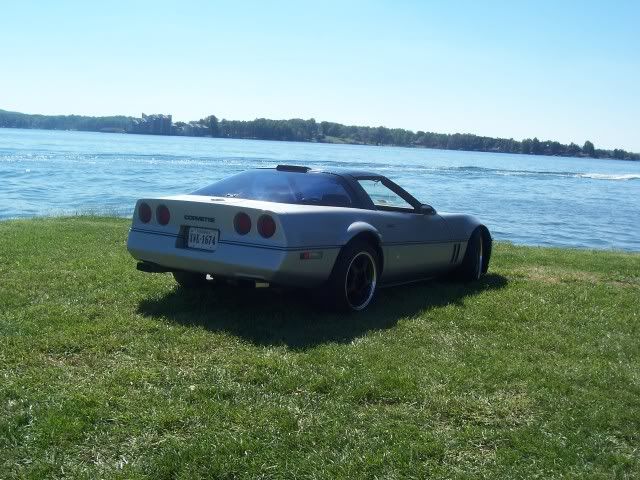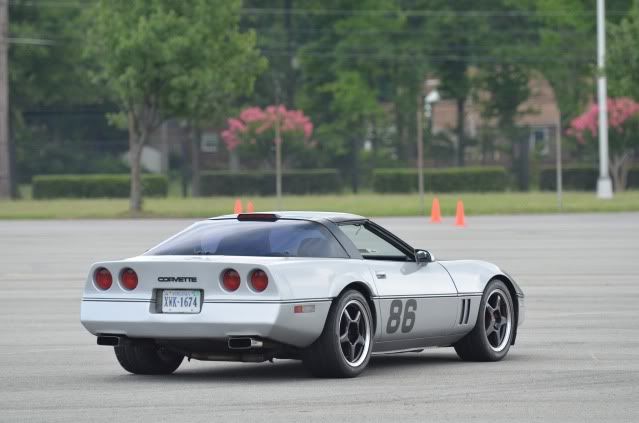 01-22-2014, 11:46 PM
abshifflett
Hi I'm New


Posts: 4
Joined: Jul 2013
Reputation: 0
RE: 1986 Corvette
still for sale
03-27-2014, 11:25 PM
abshifflett
Hi I'm New


Posts: 4
Joined: Jul 2013
Reputation: 0
RE: 1986 Corvette
Price reduced to $8500
08-29-2014, 02:11 AM
Kman S

Administrator


Posts: 248
Joined: Jun 2013
Reputation: 4
RE: 1986 Corvette
Gorgeous car.
---
Drive Fast & Take Chances


'07 Porsche Cayman S
'14 SRT Viper

Past pride: '05 350Z, '86 Porsche 951
09-20-2014, 03:42 PM
abshifflett
Hi I'm New


Posts: 4
Joined: Jul 2013
Reputation: 0
RE: 1986 Corvette
Reduced to $7500
User(s) browsing this thread: 1 Guest(s)